1 nine ounce jar and 2 two ounce jars Wool Wax Creme
---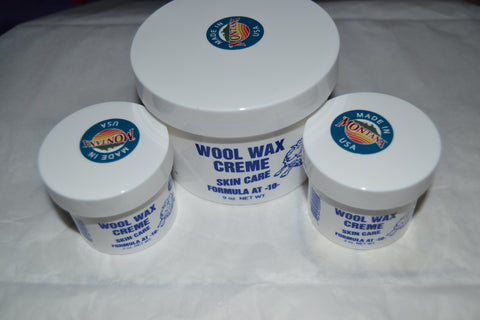 Purchase 1 nine ounce jar and 2 two ounce jars Wool Wax Creme together.  These are a great way to get introduced to this amazing product.  Cost of the Wool Wax Creme is $13.26.   The nine ounce jar comes in regular scent and fragrance free.

 The two ounce jar only comes in the regular scent

.  The price includes the estimated shipping cost.  If the actual shipping is less, I will refund you that amount. 
Related Products
---