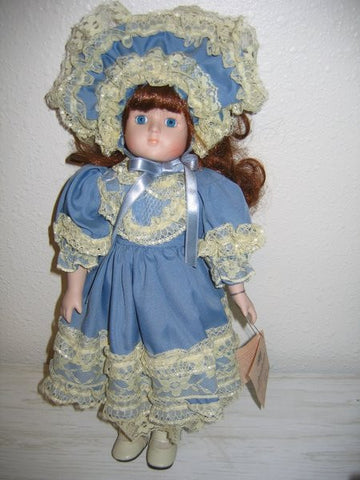 Tanya is a beauty. Her brown, cascading curls go down to her waist. Her blue eyes are brought out by her blue and off white dress and hat. Her shoes and socks set off her outfit to a "T". You will love Tanya. ON SALE NOW! 
Over the years, Bradley Dolls has brought you a wide selection of dolls known for their quality and craftsmanship. They are authentically dressed and detailed with charming costumes and pretty faces. Bradley Dolls have always been the collectors choice increasing in value every year.
  Price includes shipping. 
Related Products
---